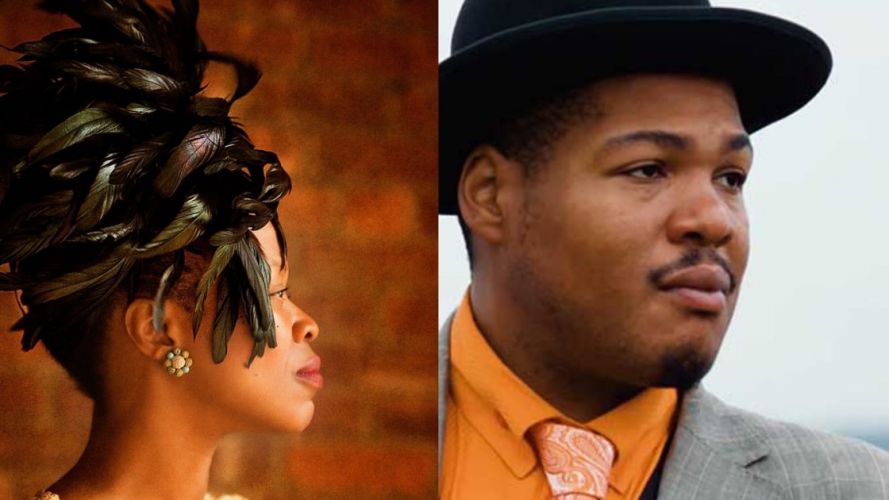 Join us for a Juneteenth Celebration at Jalopy -- hosted and curated by Queen Esther featuring Jerron Paxton!
315 Columbia Street
Red Hook, Brooklyn
For tickets, click here.
Jerron "Blind Boy" Paxton is an American multi-instrumentalist blues musician and vocalist from Los Angeles. He plays banjo, piano and violin and his musical influences are mainly rooted in the early blues from the 1920s and 30s. According to Will Friedwald in The Wall Street Journal, Paxton is "virtually the only music-maker of his generation — playing guitar, banjo, piano and violin, among other implements — to fully assimilate the blues idiom of the 1920s and '30s, the blues of Bessie Smith and Lonnie Johnson."
Queen Esther is an American solo performer, actor, vocalist, songwriter, musician and producer. Called "...a Black Lucinda Williams..." by Vanity Fair with a "...Billie Holiday-ish..." vocal instrument (RYM), her latest Black Americana self release 'Gild The Black Lily' is being hailed as "a minor masterpiece" (LIRA) -- and Queen Esther is described as "the unknown queen of Americana." (Feedback)
--------------------------------------
Jalopy will be following all state and city distancing and capacity guidelines, along with providing UV powered air filtration and adequate ventilation. We will also be requiring all who attend to show us proof of the following...
Being fully vaccinated and it has been 14 days or longer since your final shot, OR
You had a PCR test administered in the last 3 days and the result was negative, OR
You had an antigen test administered in the last 6 hours and the result was negative.
Attendees must follow all mask, distancing and hand washing guidelines when in attendance. If you are vaccinated in New York, we encourage you to use Excelsior Pass to prove your vaccination. Excelsior pass is an app for your phone that can hold your vaccination and testing data. Download Excelsior Pass in the apple store or on google play.
NOTE: We will also accept other forms of proof of vaccination from other states including CDC Vaccination cards (with photo id), etc.