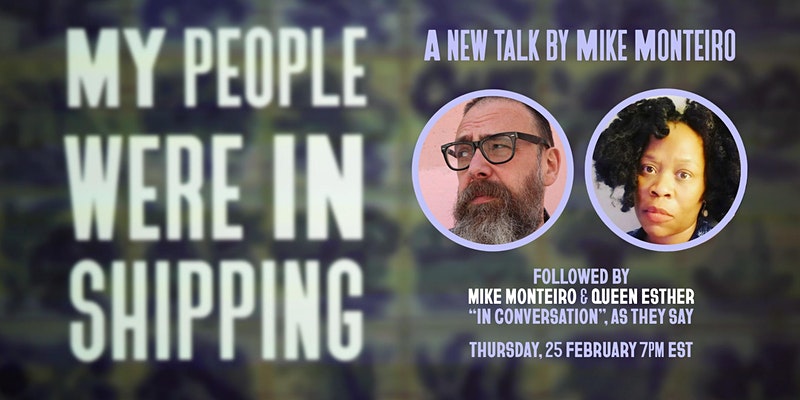 My People Were In Shipping -- A Talk by Mike Montiero
In Conversation with Queen Esther, as they say
February 25th at 7pm - 8:30pm
Tickets: $20
"If you're a white man this talk will make you uncomfortable. But if we're gonna fix the mess we made, you're going to need to embrace that."
- Mike Montiero
Graphic designer (Mule Design Studio), writer (Ruined By Design: How Designers Destroyed The World and What We Can Do To Fix It, Design Is A Job), speaker (F*ck You, Pay Me) and cultural agitator Mike Montiero presents a personal take from his most recent work The Collected Angers.
After his talk, he'll chat with Queen Esther (who will be taking preorders for her latest album Gild The Black Lily) and they'll both take questions from the audience.
Click here for more information.