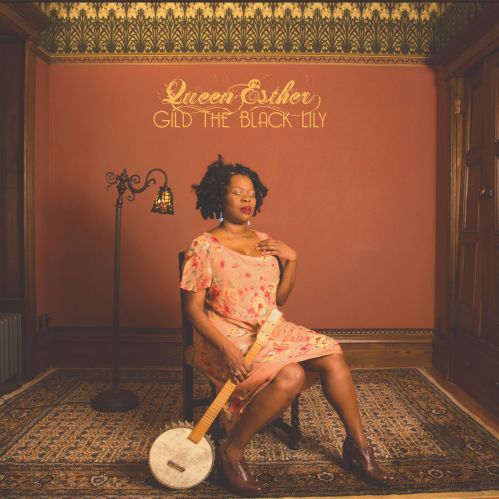 Translated from Swedish via Google Translate.)
With her fourth album, Queen Esther takes an obvious place on the American stage. Stylishly, she mixes roots rock, blues, gospel and traditional country, while in the lyrics she clearly takes her experience as a black woman and creates the musical hybrid she herself calls "black americana". It's almost as if Buddy Miller, Rosanne Cash and Leyla McCalla would have made a record together - strong songs presented in a rather unpolished package.
Actually, the genre designation is quite uninteresting, the important thing is to note that Gild the black lily is a minor masterpiece. Not least, two fantastic cover interpretations gossip about Queen Esther's breadth and ability to tie together different traditions: the pondus-filled John the revelator (Blind Willie Johnson) only accompanied by a hand clap and a subdued bass drum, and an unsentimental but emotional and powerful version of Eagles Take it to the limit where Greg Lewis Hammond paints with warm organ rugs.
Queen Esther has a wonderfully rough and powerful voice which on previous albums has sometimes been a bit too screaming and screaming, here she manages to find the balance and really lets it come into its own. And even more right is Boo Reiner's wonderfully twangy guitar and Hilliard Greene's sparse standing bass which are two important components to Gild the black lily deserving a place on the annual best lists when the musical year will eventually be summed up. Feel free to listen to The black cowgirl song, The whiskey would not let me pray and Oleander . -- Pierre Eriksson