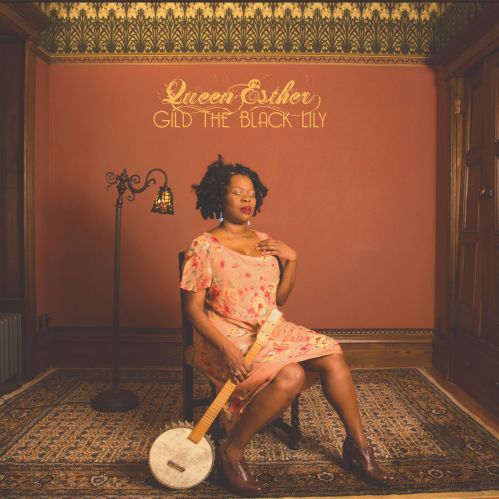 Queen Esther reigns from above somewhere in New York City. She roams a castle of genre on high. On Gild The Black Lily the former member of James Blood Ulmer's Oddysey band moves willfully, gracefully, from gospel to blues, and western to country rock.
It's revealing that "black" is often used as a qualifier before describing Queen Esther's music. Whatever music you are listening to is black music. In fact, Queen Esther descends from the Low Country, a foundational source of food, music, and community traditions for all modern America. We should call everyone else's music "Americana a la Queen Esther".
However you come to understand it, roots music listeners will know "The Whiskey Wouldn't Let Me Pray", a song we'll be hearing for generations to come. See also: album opener "The Black Cowgirl Song", and the incredible Eagles cover "Take It To The Limit".