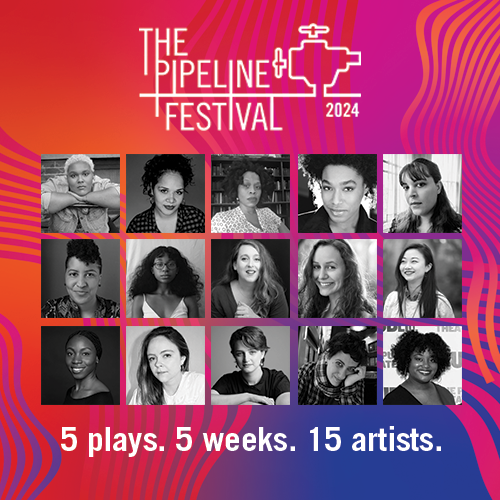 Spring 2024
The WP Theater
2162 Broadway at 76th St.
New York City
Box Office: (929) 458-0636
Launched in 2016, WP's 5th Biennial Pipeline Festival features the brilliant new voices of the WP Theater Lab cohort. This your chance to be the first to see the most exciting new works by the most brilliant artists in town! Festival artists regularly go on to be produced on the largest stages in the country and to win every award offered for the stage–you don't want to miss your chance to see them here first!

Lab Leaders: Sally Cade Holmes, Rebecca Martínez, Nidia Medina, Cori Thomas, Nicole A. Watson
The Creatives
Playwrights: Amara Janae Brady, Christin Eve Cato, Queen Esther, Amina Henry, Else Went
Directors: Jordana De La Cruz, Onyekachi Iwu, Julia Sirna-Frest, Dina Vovsi, Ran Xia
Producers: Alverneq Lindsay, Emma Orme, Sami Pyne, Barbara Samuels, Praycious Wilson-Gay