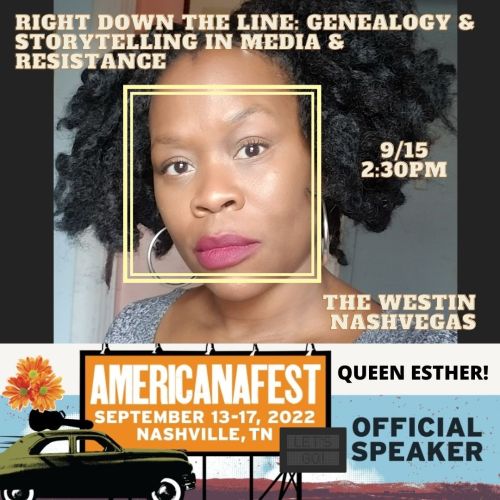 Americanafest - Nashville, TN
September 13th - 17th

Right Down The Line: Genealogy and Storytelling in Media and Resistance
September 15th at 2:30pm
The Westin, Gulch I and II
Nashville TN
Queen Esther will be a part of a panel discussion that will explore how bloodlines and the stories we tell ourselves can influence history, media and culture. From the description: With the rise of banning conversations about race and the growing censorship of US history in schools, we'll explore how genealogy and musical storytelling can be used in entertainment and media to preserve history and build community.
Facilitaror + Moderator + Panelists:
Ashley Couch
Cherekana Feleciano
Chrys Matthews
Domonique Markland
Queen Esther
For more information, click here.