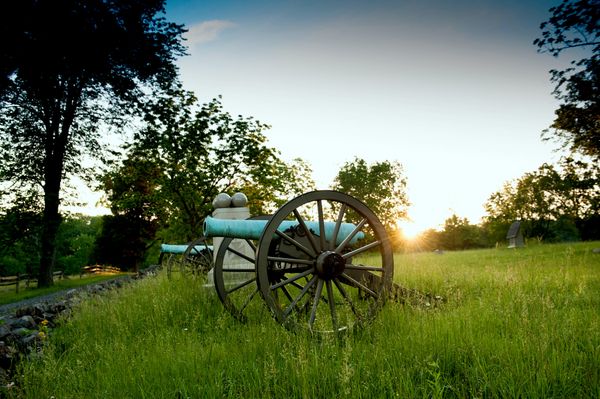 Queen Esther is an all media artist in residence at Gettysburg National Military Park, a program sponsored by the National Park Service. For four weeks, she will live in a house on the Gettysburg battlefield that was built in 1850 and work on art inspired by this historic enviornment.
Artists have created art in national parks since the late 19th century when famed Hudson River School painters captured the majestic views of our nation's western parks. Today, the sights and sounds in national parks continue to inspire artists in more than 50 residency programs across the country.
Whether staying in a remote wilderness cabin at Denali National Park and Preserve in Alaska or contemplating history at Herbert Hoover National Historic Site in Iowa or working in a contemporary studio overlooking the stone-lined fields at Weir Farm National Historic Site in Connecticut, these programs provide artists with unique opportunities to create works of art in varied natural and cultural settings.
There are programs for visual artists, writers, musicians, and other creative media. Programs vary, but residencies are typically 2 to 4 weeks in length and most include lodging. Often artists are invited to participate in park programs by sharing their art with the public.
For more information about the Artist In Residency program with the National Park Service, please click here.